Filters makes it possible to show data that matches your search in a more specific manner.
Filters are applied this way:
Choose a column name from the Filter drop down box. In this example, component no. is chosen.
Two filters are now available: "From list" and "Text".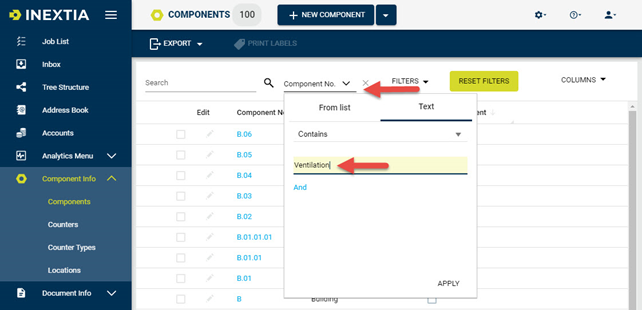 Multiple filters can be applied, and depending on the type of column, the search criteria can differ. This makes the use of filters a very powerful tool to search for relevant data.