An advantage of using a mobile device is having a camera right by your side. This comes in hand in the app, as you easily can insert a picture when creating or carrying out a job.
The example below describes how to insert a picture when carrying out a job.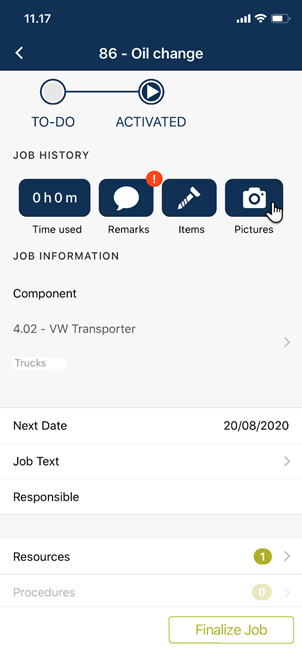 First, the job must be activated in order for the "Pictures" icon to be active. Now click on the icon.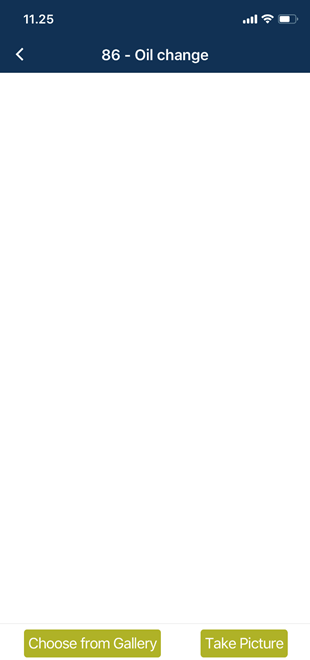 You can now choose to add a picture that you have already taken by pressing the "Choose from
Gallery" button, or to add a new picture which you take with your mobile phone or tablet by pressing the "Take Picture" button. The first time you press one of the two buttons, your mobile phone or tablet will ask for permission for the INEXTIA app to access your pictures and camera, respectively. It is important that you give permission to this, as this is necessary to be able to add pictures.
When you have chosen a picture and clicked on "OK", a preview will be shown on the screen.
When all the pictures that you would like to insert has been uploaded, return to the job by clicking on the arrow button.