Item Type and Item Group helps grouping and categorizing your item catalog.
Searching in the item catalog can be for multiple reasons:
E.g. when carrying out a job on the app – it will come in handy to see which items and spare parts are usable for the specific job. Therefore, the app shows a list of parts of the item connected to the component.
Another example could be when searching in the item catalog to find information about a certain item (if the item is in stock, where to purchase it and its price etc.). In that case, the item is searched for directly on the Item screen.
If one does not know the number or description of the item, it is possible to search by Item group.
Item Type
The Item Type is often used to create a superior grouping of the item catalog. This could for example be a grouping of items used on a regular basis (article of consumption) and spare parts.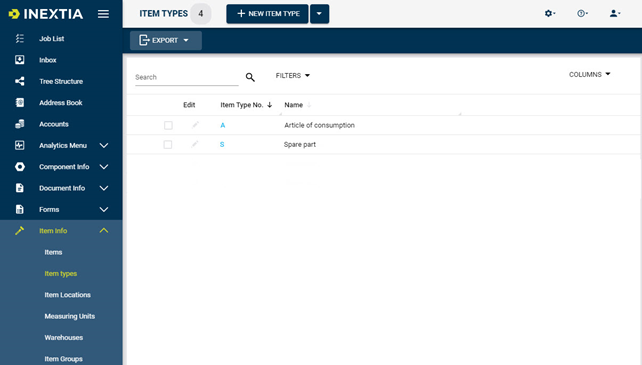 Item Group
The Item Groups makes it possible to search for items based on logical catalogs. Examples of item groups could be clothing, safety, lightning, batteries and the like.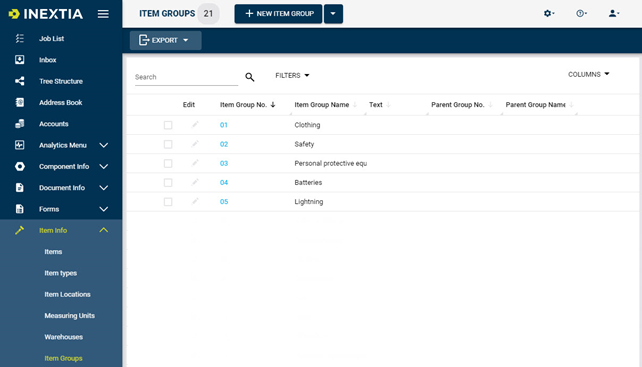 One item can belong to multiple Item Groups.